This session will explore Cancer and Menstruation at the 21st Biennial Conference of the Society for Menstrual Cycle Research at The Center for Women's Health and Human Rights, June 4-6, 2015, Suffolk University, Boston.
The Significance of Menstrual Flow for Young Women with Cancer-Related Infertility

Kathryn Nattress, Centre for Health Research, University of Western Sydney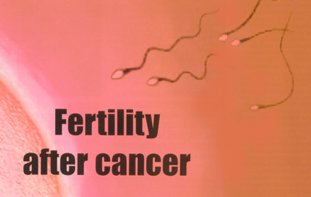 Although the dominant menstrual discourse is one of pain, mess and unpredictability, interviews with 20 young women who were diagnosed with cancer in childhood and adolescence suggest the possibility of alternative discourses. Five themes were identified:
1) A mark of womanhood: "People would talk about puberty or periods like it's a foregone conclusion that everybody has them. So I would feel a little like I was orbiting and slightly outside of other women."
2) Connection or disconnection: "People would talk about their periods and what a pain they were. I loved it because it made me feel more like a woman." For others their differing experience led to disconnection.
3) Menstruation as a signifier of fertility: "I told everyone when I got my period back, I was so excited."
4) Considering menstruation as abnormal: "My periods are very odd…It was like a tap, it just did not turn off."
5) Maintaining a natural cycle: "Here I am, trying to do the natural fertility, and not be on the contraceptive pill, and really do everything to have a good cycle, and keep my hormones balanced."
These young women strongly resisted contemporary, dominant patriarchal discourses and instead accommodated historical, matriarchal discourses where menstruation is seen as a powerful and sacred symbol of life and fertility. Their experiences provide greater understanding of the significance of menstruation for women with cancer-related infertility and allow alternative discourses to be explored.
Young women's constructions of their post-cancer fertility

Amy Dryden, Centre for Health Research, University of Western Sydney
Young women diagnosed with cancer often face compromised fertility as a result of their treatment. However, little is known about young women's constructions and experiences of their fertility post-cancer, or their interactions with healthcare professionals in discussing fertility concerns.
Semi-structured one-to-one interviews were conducted with 8 women aged 18-26 across a variety of cancer types including breast and brain tumours, leukaemia, lymphoma and sarcoma. Foucaultian Discourse Analysis identified three subject positions associated with fertility concerns: Inadequate woman: Accepting the motherhood mandate; Adequate woman: Resisting the motherhood mandate; and Survival of the fittest: Woman as genetically defective. Implications for subjectivity included feelings of inadequacy, fear and devastation; feeling undesirable to romantic partners due to compromised fertility; and feelings of guilt and worry about passing on cancer-positive genes. For the majority of participants, motherhood was constructed as an essential component of what they wanted to accomplish in their lives. Alternative pathways to motherhood (i.e adoption, egg donation) were constructed favourably by the majority of participants, although some constructed these options as inferior to biological motherhood.
Overall results suggest that issues surrounding fertility were important to this group of cancer survivors, and that compromised fertility can negatively impact on the subjectivity of young women with cancer. As such, the results reinforce the importance of the provision of information about fertility by healthcare professionals amongst a demographic who remain underserved in the area of reproductive health.
Constructing the HPV vaccine in the context of Eastern Europe

Irina Todorova, Northeastern University & Health Psychology Research Center, Sofia, Bulgaria
This research paper explores the relevance of local context for understanding meanings, discourses and disparities related to uptake and avoidance of a vaccine for the prevention of Human Papilloma virus (HPV) transmission, associated with cervical and other cancers, in Bulgaria and Romania.
Cervical cancer is one of the leading causes of death for women worldwide, and differences between and within country disparities are striking. Instead of falling, as in many other countries of Eastern and most countries of Western Europe, cervical cancer morbidity and mortality rates in Bulgaria and Romania have been rising. The vaccine embodies an array of personal and cultural meanings and discourses, including those of responsibility, control, morality, health rights, and gender. It also represents multiple interests of many actors, whose attitudes vary depending on local meanings of sexuality, religious beliefs, stigma, their experiences and trust in the health care system.
Data was collected through semi-structured interviews with women, health-care providers and key informants, as well as focus groups with parents, and analyzed thematically. The paper will share dimensions of women's narratives related to personal experiences, cultural constructions of gender, and the relevant structural and policy contexts in which vaccination behaviors are constituted. The discussion will address the relevance of history, healthcare policy and gendered attitudes in Bulgaria and Romania for the constitution of preventive attitudes and behaviors, and critically reflect on what a consideration of local meanings of medical interventions means for equitable health promotion. Continue reading...