An international panel will lead a discussion at the 21st Biennial Conference of the Society for Menstrual Cycle Research at The Center for Women's Health and Human Rights, June 4-6, 2015, Suffolk University, Boston on Menstrual Hygiene Management Campaigns & Menstrual Activists: What can we learn from each other?

1. Stiff Lower Lips: Challenging and changing British attitudes to menstruation

Presenter: Chella Quint,The #PeriodPositive Project, Sheffield, UK
Chella Quint offers at least 28 ways to disrupt narratives of menstrual shame globally and locally by recounting her #PeriodPositive methods: using comedy, activism, research, education, and, more recently, as part of a wider discourse around improved sex and relationships education, at grassroots, local school board and national policy levels. She developed #PeriodPositive to counteract the mainly negative public discourse. She accepts that people both love and hate periods, but tries to unpick how big an influence the media plays in these attitudes. She aims for 'period neutral', using a positive approach.
2. The Feminist Issue of Our Time: The role of menstruation in achieving better reproductive health for women worldwide


Presenter: Dr. Emily Wilson-Smith, Irise International, University of Sheffield—School of Health and Related Research, Kampala International University

 
Women's reproductive health begins with their experience of menstruation, influencing their health-seeking behaviors for life. With the lifetime risk of maternal death over 200 times greater in poor countries compared with Western Europe and North America, an over-romanticized view of a women's natural state is damaging in this context. Wilson-Smith believes that the fate of the 800 women who die every day during childbirth from preventable causes is the feminist issue of our age. All who aspire to advance women's rights need to engage in a meaningful way with the realities these women live, their struggles to access healthcare and information, control their fertility and survive childbirth. We may have to leave some appealing myths about the female body behind if we wish to extend the freedoms that many women in the west currently enjoy to women around the world.
@irise_int
3. Menstrual Hygiene Day – Uniting Partners
Presenter: Danielle Keiser, WASH United, Berlin, Germany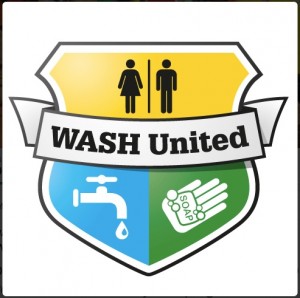 In addition to deeply enshrined socio-cultural taboos about menstruation, the ability to hygienically manage menstruation is a major struggle in many parts of developing countries. This is largely due to the lack of access or limited affordability of hygienic products and/or the lack of private and clean facilities with water, soap and a safe place to dispose of menstrual waste. Such an environment prevents girls and women from being able to practice 'healthy' habits around menstruation, have 'positive' attitudes about menstruation or lead 'normal' lives on menstruating days.
Menstrual Hygiene Day (May 28) is an initiative with a vision to ensure that all girls and women, wherever they are, can hygienically manage their menstruation – in privacy, safety and with dignity. Initiated by WASH United, Menstrual Hygiene Day is a global and open platform that unites the many different actors and sectors by coordinating and strengthening efforts to make this vision a reality. Since 2013, over 200 organisations worldwide have joined the partner network.
4. Experiences from India—Reclaiming a positive & celebratory outlook towards menstruation



Presenter: Sinu Joseph, Mythri Speaks
In India, practices around menstruation, such as women taking time off during their period, eating and drinking from separate vessels, and not visiting religious places or ceremonies during menstruation, are rooted in the cultural context. It is nearly impossible to talk about menstruation in India without understanding the traditional cultural practices. Throughout Joseph's journey of discovery, the positive celebratory attitude of early religious texts towards the experience of menstruation has been enlightening. Ancient societies have much untapped wisdom that could benefit menstruators and inform our views today.
Media Release and Registration for the SMCR Boston Conference.