How and why does menstruation matter?
What is the role of the menstrual cycle in girls' and women's health, psychological wellbeing, development, social status, body image and sexuality across the lifespan?
What can be done to remove the shame and secrecy about menstruation that continues to limit open conversation and the integration of the cycle into healthy embodiment?
Conference Highlights include:
Appearance by feminist pioneer

Gloria Steinem

, the first recipient of SMCR's Making Menstruation Matter Award
Keynote by psychologist Jane Ussher, author of The Madness of Women: Myth and Experience (Routledge, 2011) & Managing the Monstrous Feminine: Regulating the Reproductive Body (Routledge, 2006)
Plenaries on Public Health and the Menstrual Cycle and Using Social Media to Promote Menstrual Literacy
Cutting-Edge Research Presentations
Film Screenings
The World's 1st Ever Menstrual Poetry Slam
Conference sessions will address all aspects of the menstrual cycle and will involve research, theory, public policy, health care, clinical applications, art and activism related to physiological, sociocultural, psychological, or cross-cultural aspects of the menstrual cycle, presented as papers, poster sessions, workshops, exhibits, panels, etc.
Attendees and presenters are physicians, nurses, psychologists, sociologists, anthropologists, women's and gender studies scholars, communications studies scholars, artists, literary and cultural critics, health educators, and menstrual activists, as well as spoken word artists and poets participating in The World's 1st Ever Menstrual Poetry Slam on Friday night!
Conference registration is open.
The 20th Biennial Conference of the Society for Menstrual Cycle Research takes place June 6-8, 2013, aat Marymount Manhattan College, located at 221 East 71st Street, New York, NY 10021. That's on the upper east side of Manhattan.
The registration fee is $250 for SMCR members (includes all events except the banquet) and $300 for non-members. Reduced rate for student attendees. You can register for the conference here.
You also have the option of attending individual conference events:
Making Menstruation Matter Award Presentation with Gloria Steinem, Thursday, June 6, 2013, 7:00-8:30 pm: $20
SMCR Banquet & Poetry Slam, Friday, June 7, 2013, 6:30-10:00 pm: $40
Poetry Slam only, Friday, June 7, 2013, 8:00-10:00 pm: $20
Where to stay in NYC?
We have some suggestions for you, beginning with The Bentley Hotel.
Questions?
If you have questions about your presentation, email Chris Bobel.
If you have questions about registration, membership status, making a donation, or becoming a co-sponsor, email Alexandra Jacoby.
Our Supporters
Thank you to 

The DivaCup

, our co-sponsor for the Making Menstruation Matter Award Ceremony!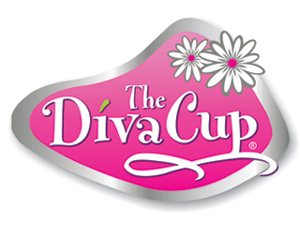 Since 2003, Diva International, Inc. has been committed to offering women worldwide with a more reliable and eco-friendly approach to feminine hygiene through our product, The DivaCup. In addition to excellence in period care, we dedicate our time and resources to menstrual health education and women's empowerment initiatives with assistance ranging from classroom/community workshops, health professional partnerships, in-kind donations and women's events sponsorship. We are delighted for the opportunity to support the SMCR's 20th bi-annual conference as well as their vision to "make menstruation matter"!

Thank you to our donors!
Diana Taylor RNP, PhD, FAAN, Professor Emerita, UCSF School of Nursing and  SMCR Wisdom Keeper Awardee.
Our Bodies Ourselves — Our Bodies Ourselves (OBOS) promotes accurate, evidence-based information on girls' and women's reproductive health and sexuality, and addresses the social, economic and political conditions that affect health care access and quality of care. The mission of OBOS has long been aligned with the SMCR, and one of our late co-founders, Esther Rome, was deeply involved with SMCR in its first few years. This donation is in memory of Esther and all the many important contributions of the SMCR during its first two decades.
The Period Store LLC

Co-sponsorship and Donations
You are invited to become a co-sponsor or to make a donation toward making the conference a memorable and accessible experience.
The Society for Menstrual Cycle Research, established as a non-profit in 1979, is comprised of international researchers in the social and health sciences, humanities scholars and educators, health care providers, policy makers, health activists, artists and students, with interests in the role of the menstrual cycle in women's health and well-being.
Our conferences draw attention to research developments, as well as the questions and concerns that they raise, both in the research community, and also among lay women who have little access to the academic literature on the topic, and an even harder time understanding the implications of that research in their everyday health decisions related to the cycle.
We organize our conferences to provide the lowest possible registration fee to participants and are committed to providing scholarship funding for graduate students and early career researchers who are challenged to cover conference costs on their own. You can be a part of making that happen.